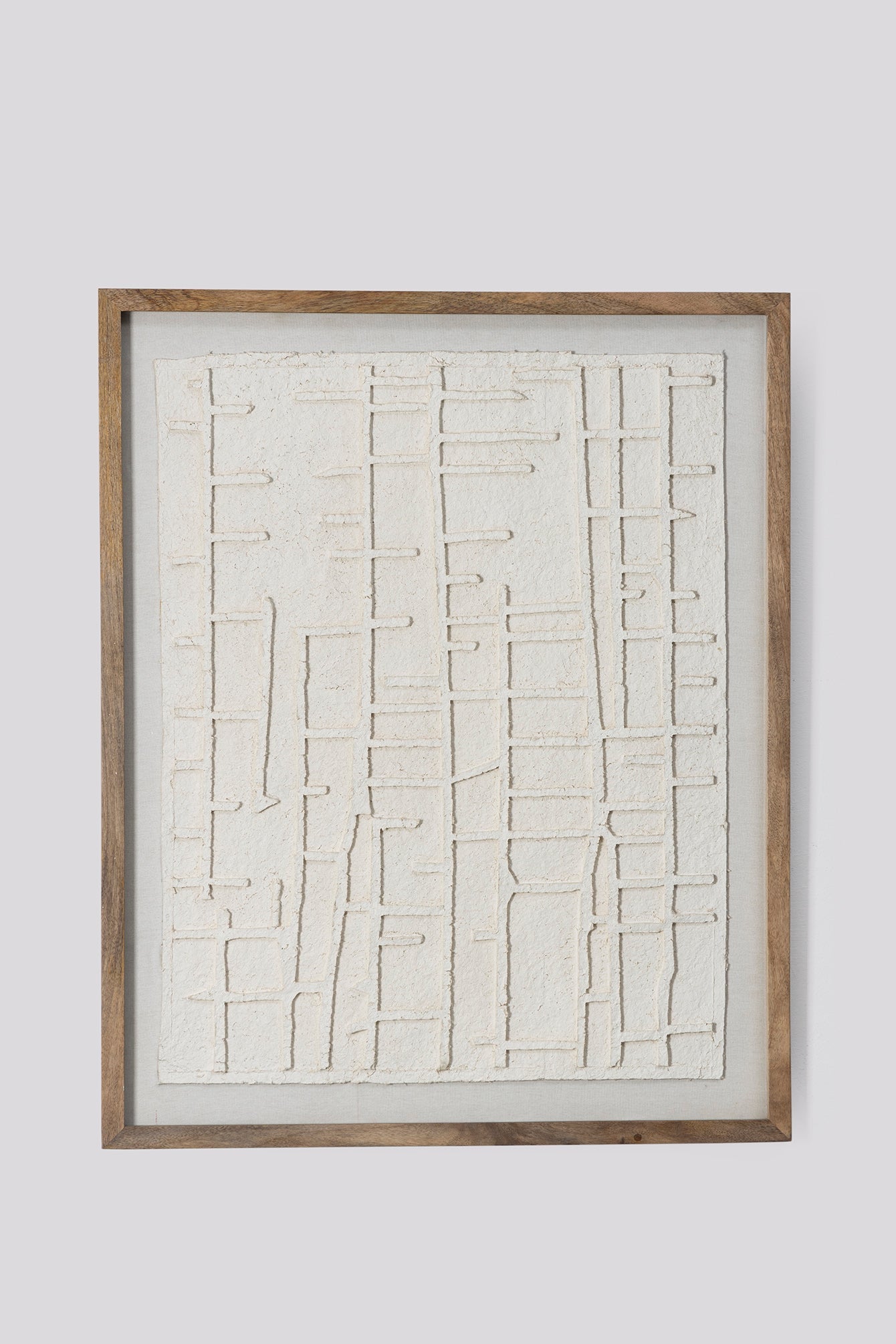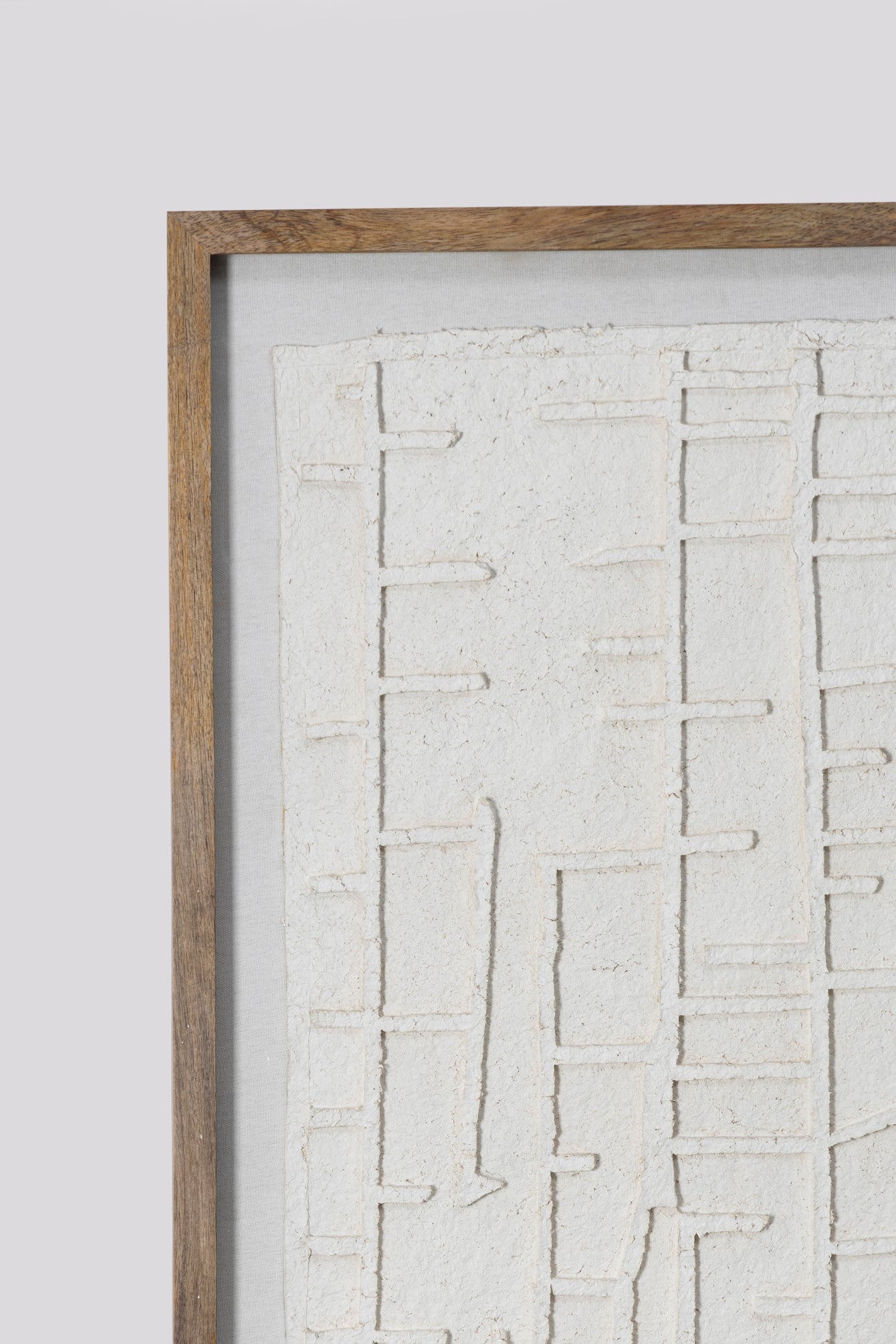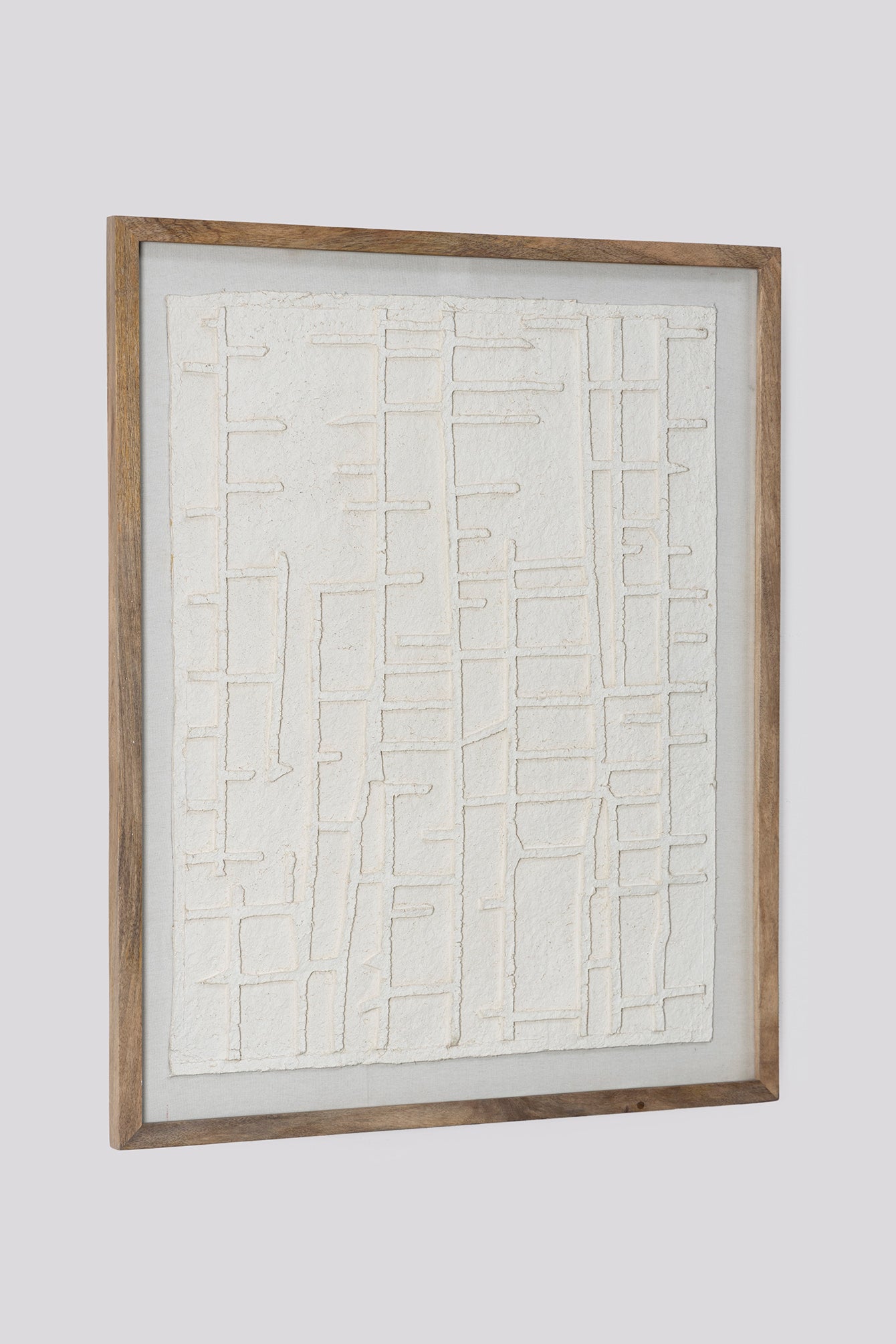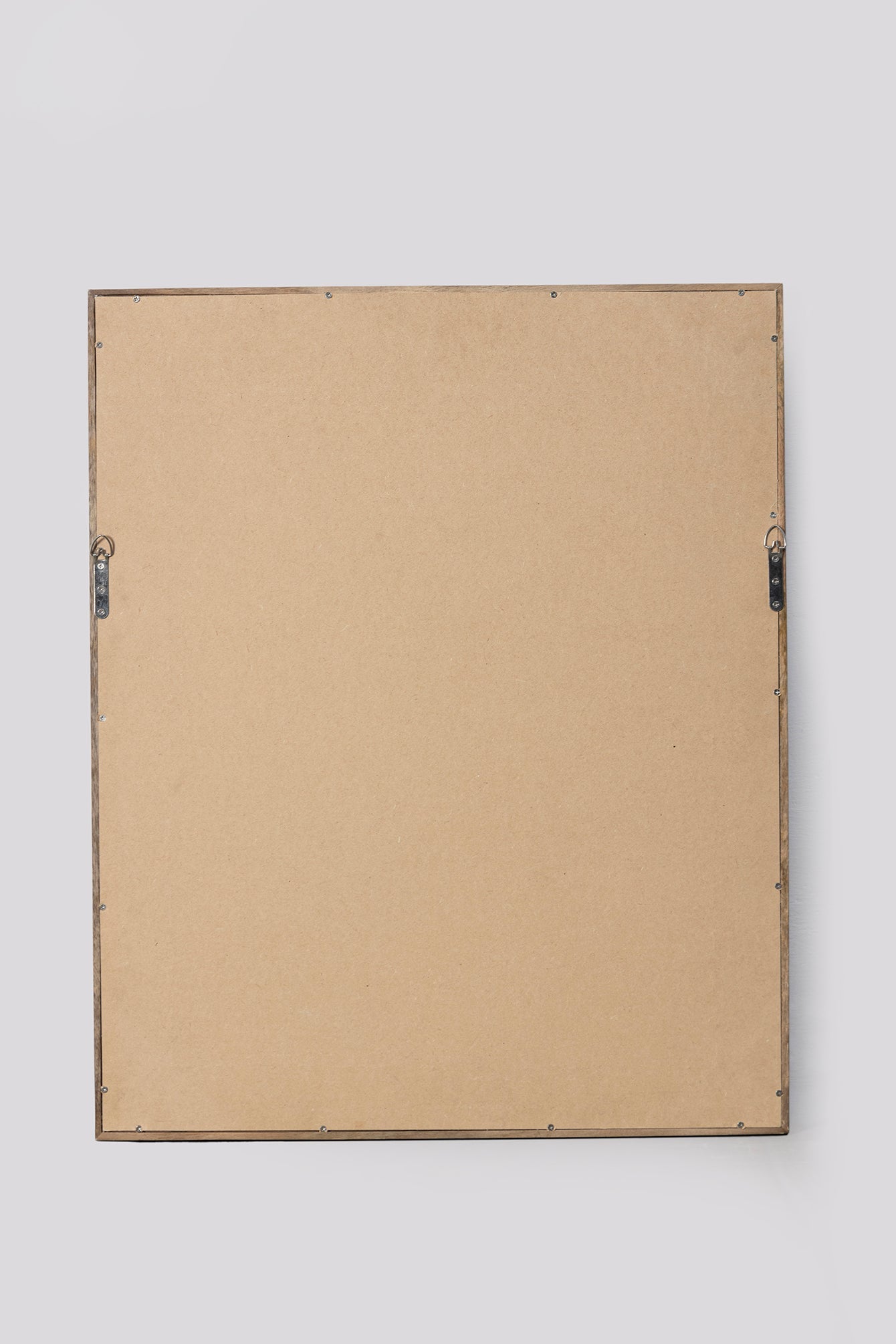 58257
Mielno Paper Mache Wall Art With Wooden Frame And Glass
Introducing a symphony of artistry and refinement – our Paper Mache Wall Art, ensconced within a resplendent wooden frame and safeguarded by a glass shield. It represents a seamless fusion of age-old artistry and contemporary opulence.

Details

• Material: Wood, Paper, Cotton Fabric & Glass

• Frame Finish: Natural 3
Paper Mache-Off White Colour

• Mounting: White Duck Fabric

• Size in Inches: 29 W x 1 D x 36 H




Shipping

60 days production time + 30 days shipping (by sea)
Care Instructions

• Keep your paper mache wall art in a dry environment to prevent softening or warping; moisture can be damaging.